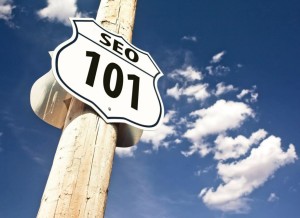 The idea of local SEO is considered an untapped topic; something experts could delve more deeply into, yet somehow they overlook it. SEO as a general topic is rich enough and can be applied to any situation. Is there some way in which local SEO differs from regular notions and teachings? How does OMG Machines approach search engine optimization at the local level?
The OMG Machines Networking Approach
Firstly, OMG is a network, not just a series of seminars. People involved with OMG Machines are in touch with coaches situated nationwide and also become part of their internal community. Members are linked to each other, providing an opportunity for those living near each other to find members and swap information in person. If you are not a member of OMG, note that you will not have access to these groups and forums.
Local SEO Opportunity
Search engine optimization helps search engines such as Bing and Google find websites, companies, and products which the seller/owner wants to promote over the internet. When someone types keywords into a search engine, she might use broad terms at first but, depending on the product, these terms can be so broad that her list of hits is in the tens of thousands or even millions. To create a filtered list, this consumer specifies more closely, often by typing in the name of a city. Now she is looking for local talent/products but local providers are only going to come up in the search if they have applied local SEO rules.
Local SEO Techniques
This involves choosing specific keyword terms when creating content posted online for the company or service provider. You might be selling dog-walking services in Fort St. John or making custom quilts in Oslo. Without the name of a city next to your product or service, consumers will only see your name come up on page one if other strong SEO tactics are brought into play.
How OMG Machines Improves Rankings
While there are many articles on the topic of local SEO posted free of charge on the internet, OMG Machines wants to take you further and teach you more. What more is there to learn? They won't say: if they did that then who would pay $7,000 for membership and tuition? As far as their reviews and testimonials are concerned, this 3 year-old company has helped numerous people start earning five-figure salaries monthly using the techniques they taught from the start and updated methods which are continually added to their blog. Why anyone would want to teach these methods when he could buy a private island with the money he's making is hard to tell, but they apparently bring the local SEO topic to life.
Teaching SEO Experts
Some of OMG's clients are SEO professionals. OMG Machines and their regular training sessions provide these professionals with the tools to not only increase their clients' revenue but also be in a position to guarantee results. This sounds like an amazing claim given that this business does not guarantee students will make the big money founders and coaches earn. Potential clients have to weigh up the investment of $7,000 just as they would gauge relative risks for any investment.